'Aria Stole' in Titian Red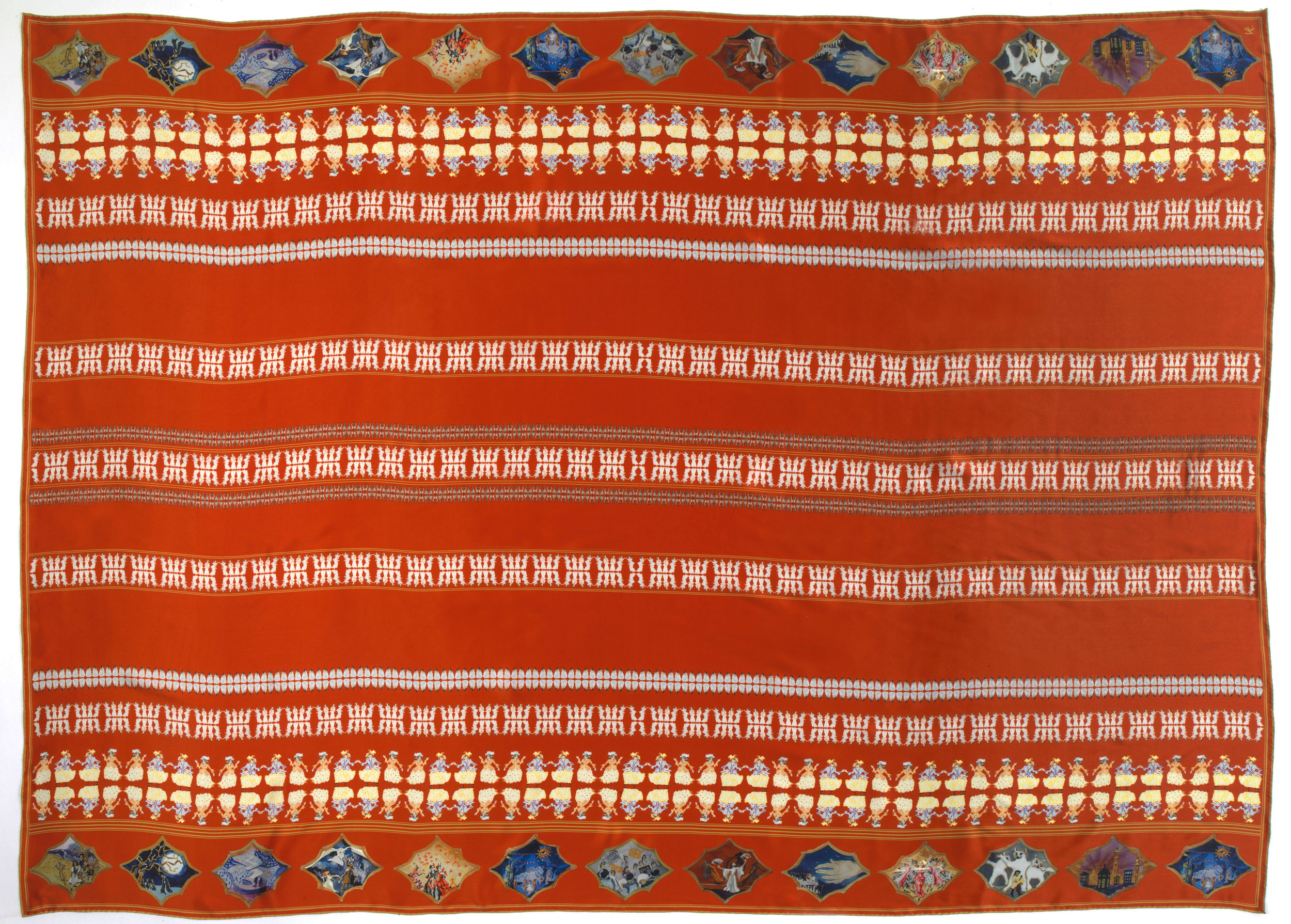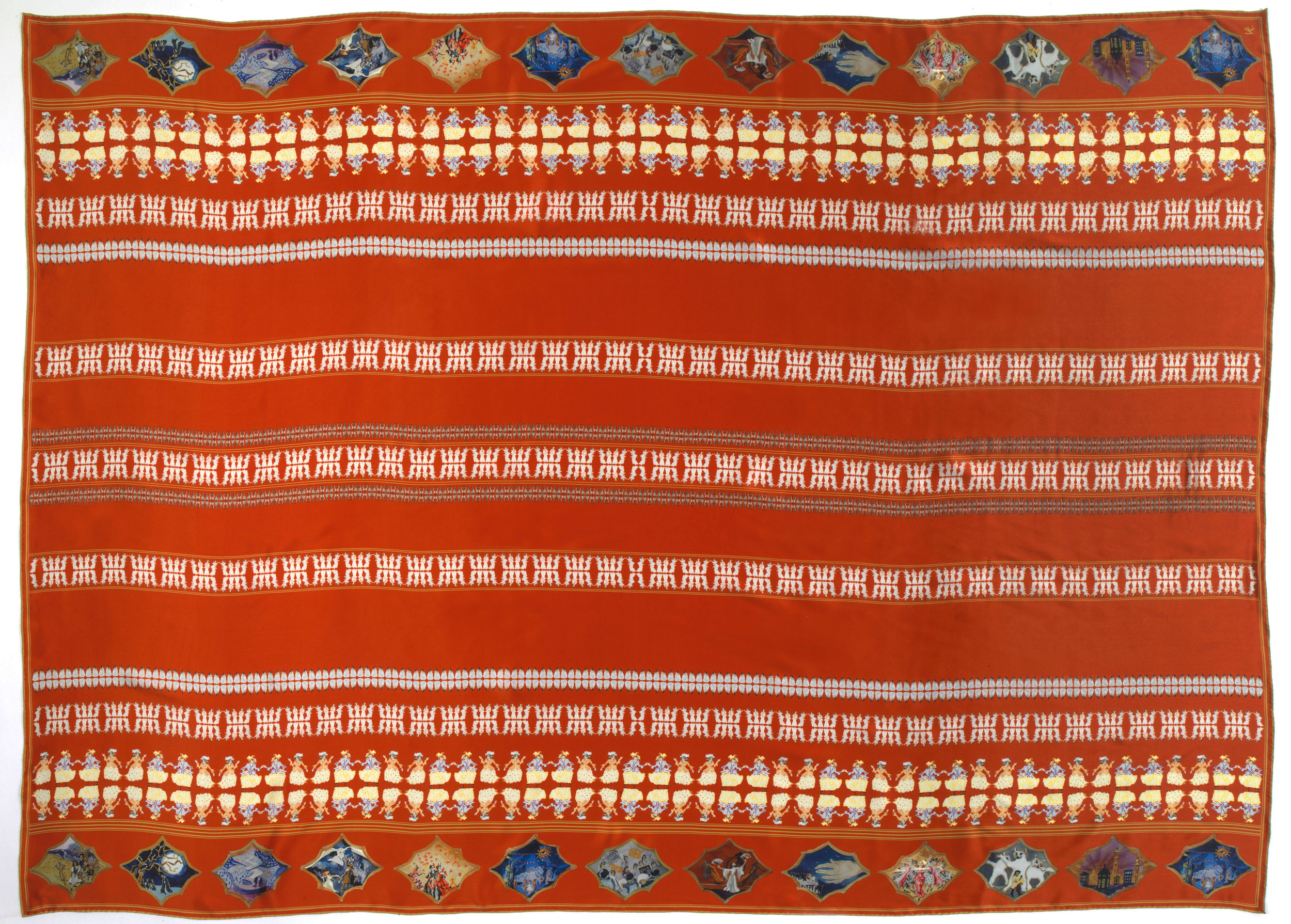 'Aria Stole' in Titian Red
Price includes VAT
Free P&P in UK
The ' Aria stole' in Titian red has opera figure stripes running through its rich centre and is bordered by delightful "cameos" of opera sets from around the world.
To see Victoria's musician sketchbooks, the 'Cameo' series of sketches, which sets inspired each drawing and who designed them click here.
100% Heavy silk satin with hand rolled edges. 125x175 cms
Modelled by soprano Soraya Mafi. Photography by Minjas Zugik.